WELCOME TO
Experienced and Precise Jewelry Appraisal in West Lebanon, NH
Is this piece of jewelry really an unbelievably valuable family heirloom that once belonged to great-aunt Lulu, or is it something that you should let the kids play with? Wouldn't you like to know the answer to questions like this regarding items you have in your possession? Your course of action to get the information you want should be to contact Pearce Appraisers for jewelry appraisal for insurance in West Lebanon, NH.


A Value Based on Exacting Standards

At one time, an appraisal was simply a verbal discussion or a note written on fancy paper which described a piece in vague terms with no consideration for market or legal ramifications. The process has advanced greatly, and now professional jewelry valuation is the educated opinion of a trained professional who explores, describes, and estimates the value of an item.

Our work is based on a combination of experience, careful research, and systematic preparation. We use all of this to arrive at the value of an item in the most appropriate market.

We present our results to you in a legal document which includes pictures and diagnostic references. These appraisals conform to the Ethics Standards of the National Association of Jewelry Appraisers and the Appraisal Foundation's Uniform Standards of Professional Appraisal Practice.
Value vs. Price
The amount that a retailer asks for a gold necklace or diamond ring in the store is the price; it can be something totally apart from the value of an item. At Pearce Appraisers, we use our skills and experience in areas such as antique jewelry appraisal to arrive at the value of an object.
This figure is reached through our comprehensive process which meets industry standards. Prices can be based on appraised values, but then again they can be something totally subjective and set without regard or consideration of an appraisal.
Years of Experience and Training

At our firm, we draw upon more than 50 years in the jewelry field combined with 25 years of training in valuation science. This combination leads to accurate appraisals of jewelry and precious gemstones that you can trust and use for insurance purposes. You've got questions, and we've got answers, so let us provide the information you are seeking.
Contact us to learn more about how you can get an accurate and reliable appraisal of your jewelry. We proudly serve clients in West Lebanon, NH, and the surrounding areas.

About our Jewelry Appraisal Service

in West Lebanon, NH



Pearce Appraisers is a subsidiary (d/b/a) of Fred and Kate Pearce, Inc.
We proudly offer a jewelry appraisal service in West Lebanon, NH. To be a qualified appraiser takes a considerable degree of study and continued education to stay current with the laws of the Appraisal Foundation which sets the rules of the Uniform Standards of a Professional Appraisal Practice (USPAP) standards 7 and 8.
Katherine Poppe Pearce (Kate) has been actively involved in the jewelry trade since receiving her B.F.A .from Syracuse University in 1967. She received her Graduate Gemologist degree from the Gemological

Institute of



of America, with honors, in 1993. In addition to the G.G., Kate is also a G.I.A.Pearls and Insurance Appraisal Graduate.
In 2001 she enrolled in the Master Valuer study course and received her Master Valuer Certification in 2003. The R.M.V. is highly regarded and one of the few Internationally recognized Appraisal degree granting institutions.
In 2009, Pearce Jewelers, under the guidance of Kate, was designated a certified Appraisal Laboratory by the Independent Jewelers Organization

In 2016, Kate was granted the title of Master Graduate Gemologist from I.J.O.
Kate joined the National Association of Jewelry Appraisers in 2011. In 2016,

she passed the written and practical examinations required and is now holds the revered and prestigious title of

Certified Senior Appraiser

NAJA
In 2018 Kate qualified for the status of a voting member of the

Accredited Gemologists Association



What to Appraise?

We offer various types of jewelry appraisals including diamond appraisals, gemstone appraisals and much more. Find out more about the appraisal types we offer in West Lebanon, NH below.

Insurance Replacement or Loss Appraisals
This type of Appraisal is an estimate of the indemnification value of an item to establish a replacement cost, new or comparable, in the appropriate market. In the case of a newly purchased item the value is often the purchase price. Special conditions are identified as in the case of the sale price being the result of an unusual circumstances.

The basis can be achieved through either cost basis or the market data approach.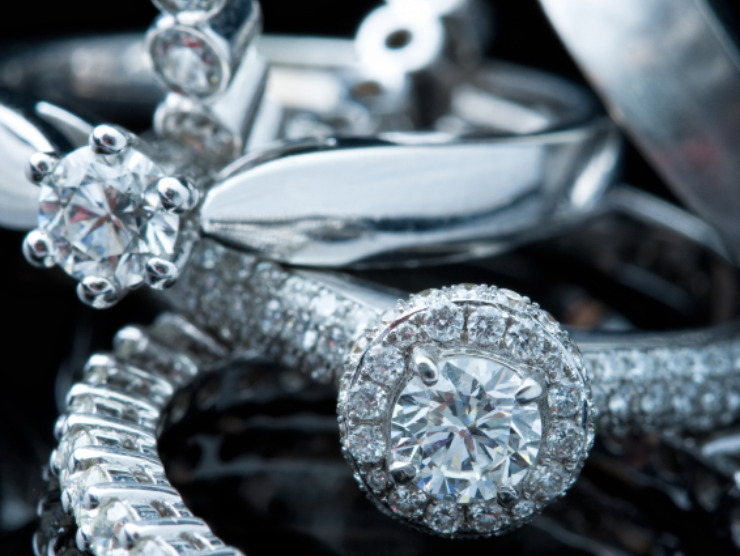 Estate,Equal Division & Donation Appraisals
The estimate of value for this type of Appraisal is determined by using the principal of Fair Market Value. The price that would be paid between a willing buyer and willing seller, both of whom are aware of all the circumstances and are not under pressure to sell or buy. As these items are rarely new, the value determination is achieved by research into the secondary and auction markets. This type of research can be time consuming, and requires more experience.

Diamond, Gemstone and Timepiece reports

With the use of the reliable testing equipment in our laboratory, as well as a highly trained skills of diagnostics and observation, a well developed report of a gemstone's quality and value in the appropriate market for the intended use of the report will be produced. The degree of the report can range from a simple confirmation of a gemstone's identification to a detailed document of all of the items' value features.
The result is a report of the value in the appropriate market and will function for the intended purpose.

By Kate Pearce It is one of the most difficult things to explain to a client that their favorite old timepiece from their aged relative is only worth the "value in utility" that…
April 15, 2018
CONTACT US
We are happy to answer any questions you may have concerning your valuables. We will not give any valuation advice via this email or phone device. We will be happy to schedule an appointment at a mutually agreeable time and place. Thank you for your interest!

Professional Affiliations and Membership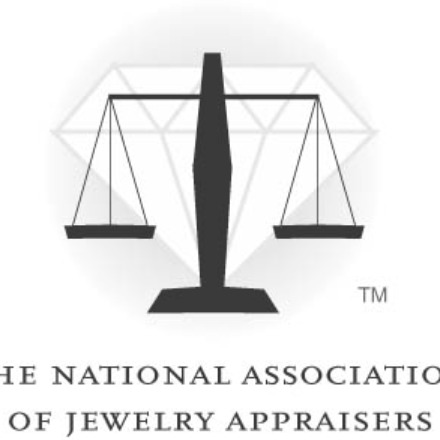 National Association of Jewelry Appraisers
Certified Senior Member

Global Investigative Services
Background Checked

Gemological Institute of America
Manhattan Chapter Alumni Association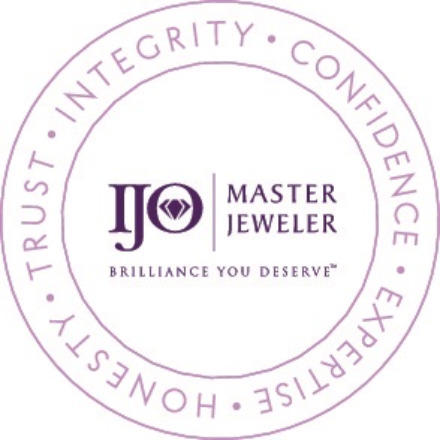 Independent Jewelers Organization
Master Graduate Gemologist